I wanted to share with you a layout I made using the beautiful Blue Fern Studios products. The paper I used is from the Sanctuary line and it is called Bountiful. When I started this layout, I knew I wanted lots of layers on it. The easiest way to add layers is to add chipboard under the layer.  I used the garbage packaging that things came in.  I just cut it up and glued it together. Simple!! and a great way to recycle. Here is a few close ups of the layers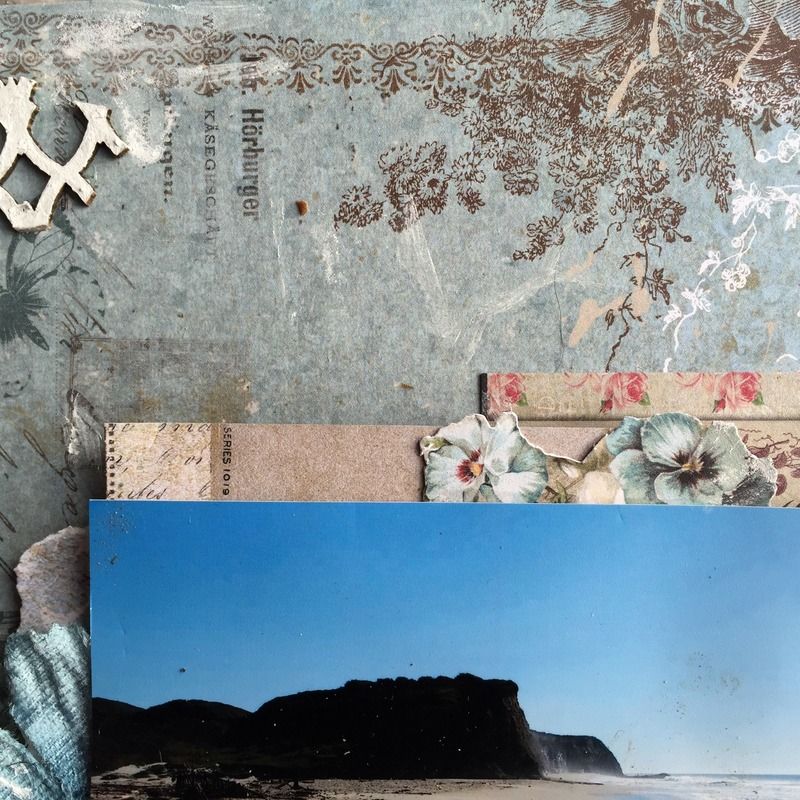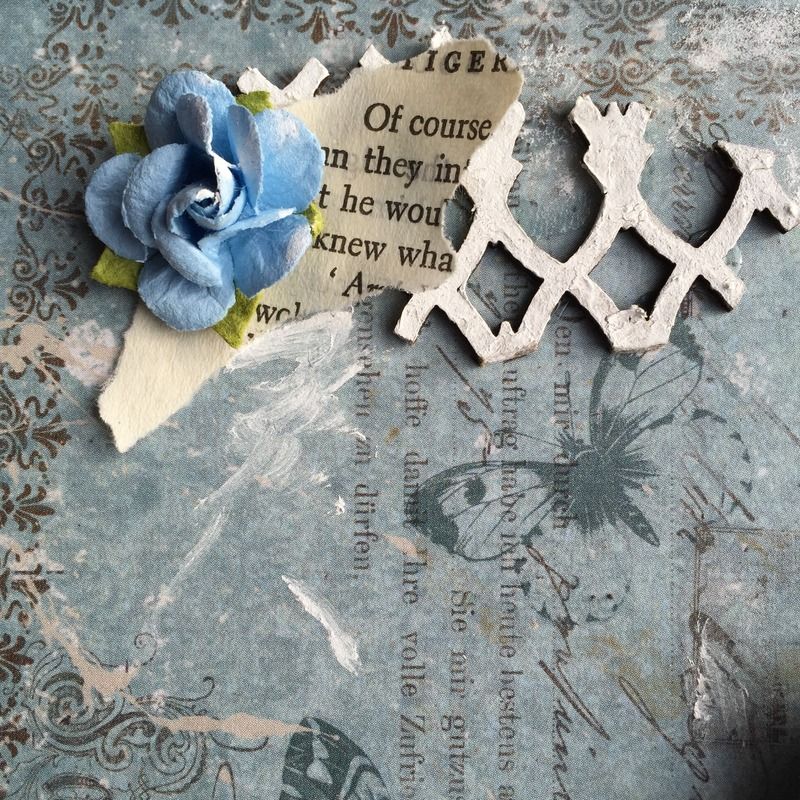 I used some Blue Fern Studios chipboard in the layers as well. I only wanted pieces of the big piece that you receive in the packages so I tore it up and used that on my layout. I inked them with distress ink and then applied some white paint.  I used Dina Wakley's heavy body paint watered down. (the chipboard pieces look very nice embossed with embossing powders as well)  You will notice that I added hints of the white paint throughout the layout. I even put some paint on the paintbrush handle and rolled it around the layout in places to get the subtle effect.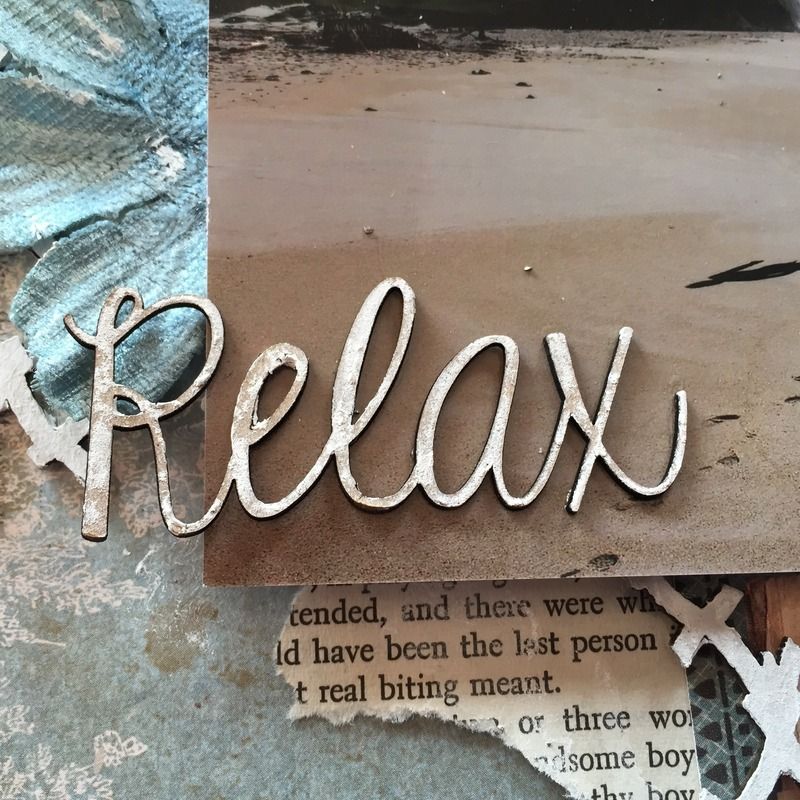 I rolled the paintbrush across the bare chipboard title. I used various Prima flowers around my layout as well.
Please check out all the Blue Fern Studios products in the store.  Everything is just so beautiful, you will be glad you did.