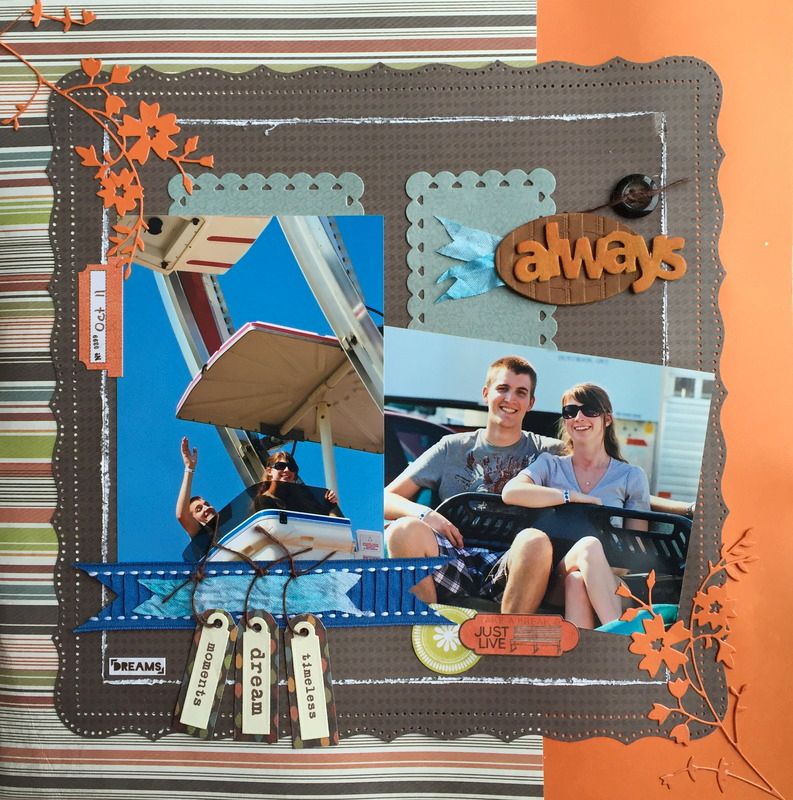 I have been spurred on my Lori. She is reorganizing her scrap space and it is turning out lovely. I ,too, have started to reorganize my scrap supplies and photos. I have decided since it's a new year to go through all my old photos and get some of them scrapped. I want to make room for all the new products I am adding to my stash and I want to make room for new photos as well.  I grabbed this old photo of when my daughter was dating my son in law. They were at the fall fair so I chose to use some fall themed papers.
I got out my dies and cut some tags and the Memory Box die.
When you are cutting dies, think outside the box.  I would normally use this delicate die on cards only but I decided to cut a few and  use them as accents on my layout.  I think it works wonderfully well and added a little interest to the corners of the layout.  There are a number of dies in the store currently that would work for this purpose. The brown patterned paper was punched around the entire piece to add interest as well.  I cut a square out of the brown patterned paper as well and distressed it and inserted it back where it came from.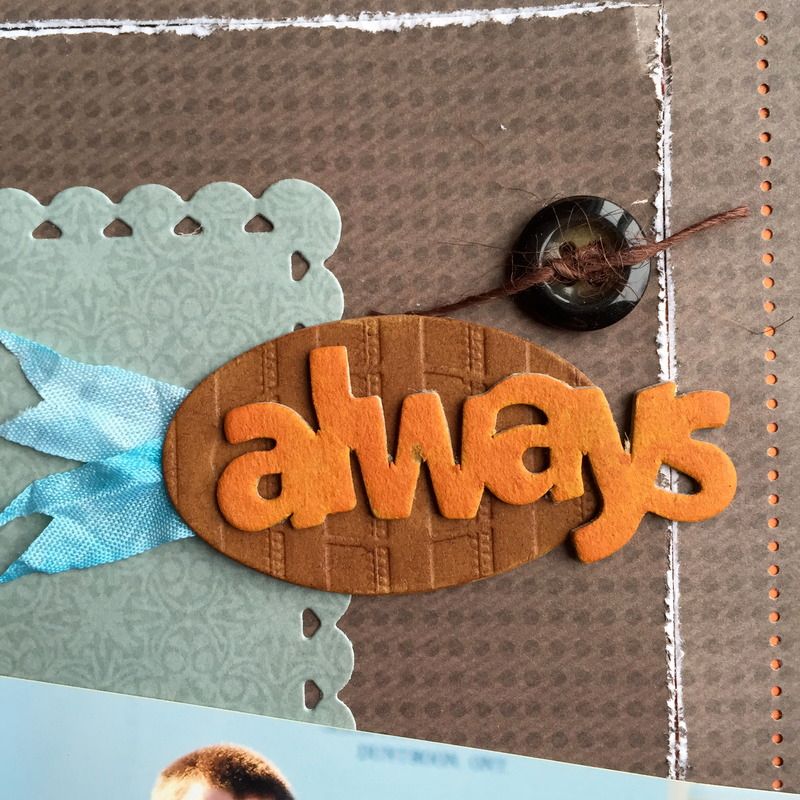 I took a few chipboard pieces and coloured them with distress stain. You can see that the different pieces took up the exact same stain in different fashions.  I like the unique way the bottom piece took up the stain. It really brought the stamped pattern out on the chipboard.
Take my lead and go through your stash and get using those older pieces to make room for everything new.  In the process, you might just find some treasures that had been forgotten about.