Happy April Fools Day!!
Did you prank anyone today, or did someone prank you?  Luckily none of that happens in my house, or my kids just haven't figured out it's April Fools day! LOL
It's Easter weekend, which means there will be lots of chocolate and good food all around!  I did a little search on Pinterest to help us all get in the spirit!
How cute are these tags with the little bunny ears sticking up!!
I couldn't resist this next one….little bunny bottoms are just too cute!!  You can view the original post HERE
If you didn't see this fun little project on the Tim Holtz blog recently you'll want to check it out!!!  And while you're there be sure to check out his April tag!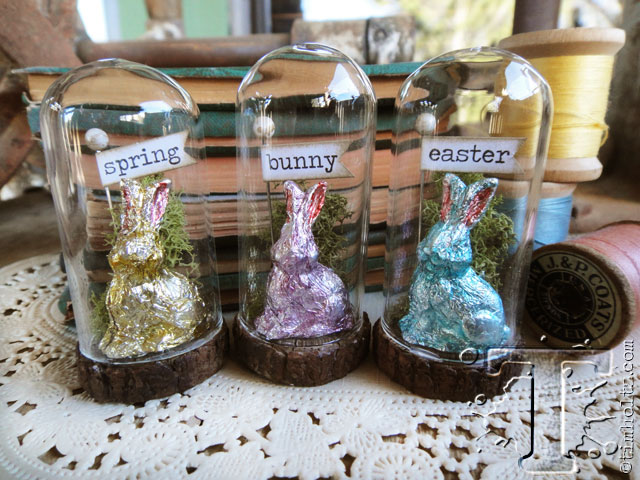 For me growing up we always celebrated Easter twice because Ukrainian Easter follows the Orthodox calendar the two dates don't always land on the same weekend.  I remember going to my Baba's house to decorate the traditional Pysanky (Ukrainian Ester Eggs), we got to choose our own designs and the smell of the bees wax to this day makes me think of my Baba's kitchen.  I haven't made these since I was a child….maybe next year I'll see about making some with my kids.
Another Ukrainian Easter tradition is the sweet braided bread called Paska.  Recently my son Zach and I embarked on the journey to make this together.  Now I've made bread before so making the dough didn't intimidate me too much, it was putting it together that was a little scary! Let's just say we had some laughs and we weren't too sure how it was going to turn out but I think my Baba would be proud.
If you'd like to try your hand at making this bread check out the recipe & instructions HERE.
I hope you all have a wonderful Easter Weekend!!!