I don't usually scrap about myself…. OK, I never scrap about myself and if I have you know someone was twisting my arm to do it.  I just think that I would far rather scrap about everyone in my world…. it's far more fun.   This layout is one of the rare exceptions.  I am a labour and delivery nurse and I absolutely love what I do.  This layout features a picture that a patient of my sent me of our time together.  I am so thankful for the ability to share such a wonderful time in people's lives and for that reason, I wanted to celebrate that with this layout.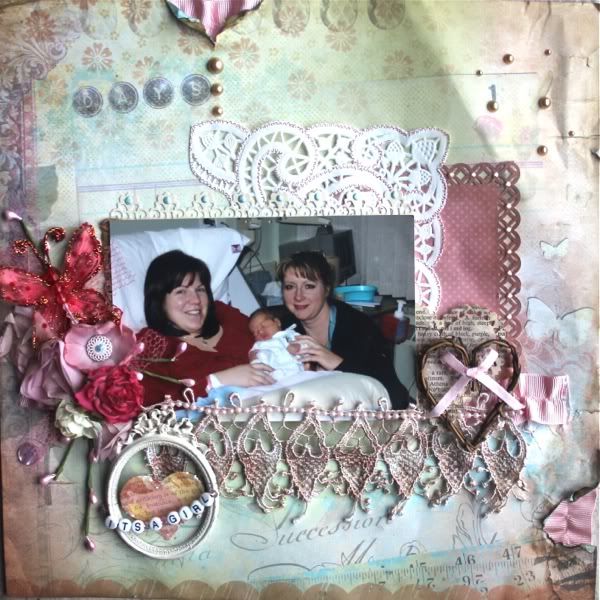 There are lots of different elements I used on this layout.  I inked the lace. I distressed the edges and added some trim underneath. (this is a good way to tie in elements that you have used in the main body of the layout) I edged the doily in tiny dots of liquid pearls.  One tip from me when using liquid pearls…. wait til it's dry before trying to use it in the layout…. just sayin' .   I used stamps on the layout and many things that I found in my stash.  I had to use the beads on the layout. they are an iconic when it comes to  babies.
I challenge you to create a layout about what you do.  I know I am happy I did!