Welcome to Scrapbooking in Canada!
We offer a wide range of scrapbooking products and essential scrapbooking tools for beginners and experts alike. In addition to our great selection of scrapbooking products we have a very active scrapbooking forum where users can find and share ideas, ask questions and meet new friends.

For some of the other great scrapbooking companies available in Canada click here.

Please click here to see all of the new chipboard SPORTS packs.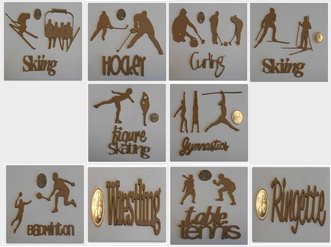 Click here for new classes.
Click here for spring event and monthly crops.
We are located at Unit A - 600 Memorial Drive, Winkler, Manitoba- right next to Tim Hortons.

STORE HOURS - PHONE: 325-4049

Tuesday - Friday: 10am - 5:00pm
Saturday: 10am - 4:00pm
If a class is on in the evening, the store is open.
A note of thanks from the store owner:
Hi, thanks for dropping by! Scrapbooking is a passion and I must say an addiction. My desire is to help you create that special memory. From albums and adhesives to embellishments, papers and more… my goal is to offer you high quality at very affordable prices.

I hope that by offering you a wide variety of scrapbooking supplies that you too will be able to pass on your history, your values and your stories to both present and future generations. It is your memories and your journaling that will complete your memory albums. We hope that our products will embellish your albums and through that, the love you have will be shown in your priceless keepsakes.

Therefore I create and would like to inspire everyone to create, always remembering
-love is in the details- Manitoba Canada